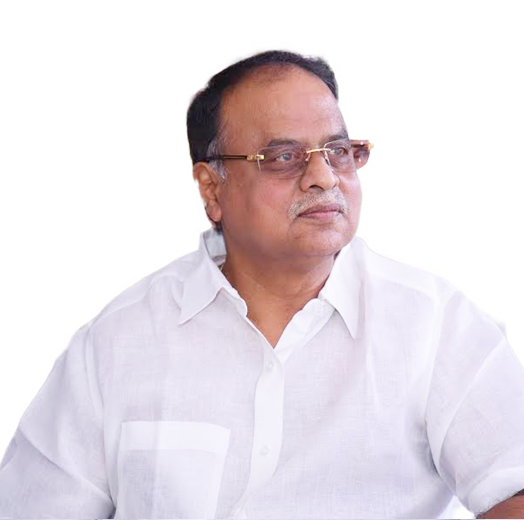 Founder & Promoter's Message
VPR Mining has the vision, drive and strategic focus to deliver on its mandate and become a world-class mining company.
It gives me immense pleasure to introduce VPR Mining Infra, a company which has since its foundation in 2008, built a track record of creating new benchmarks in the Indian Mining Industry. Our Mining capabilities have grown significantly from 20 MBCM in 2008 to 180 MBCM in 2016. Having tasted great success in our Indian operations, we wish to consolidate our overseas business and aim to become one of the leading Mining and OB contractors on the global stage. We plan to secure many more projects in the coming years and aim to double the size of our current operations by 2020.
The efforts of our international operations will continue to focus on expanding our market share outside of India and we are pleased with the acceptance we are receiving. To that end, our market share continues to expand. We believe our experience and expertise of Mining acquired over the years along with our passion to succeed will enable us to keep creating cost effective solutions and optimised productions for our Customers.
While our constant desire to improve and evolve will always change some of the things we do as a company, we will always continue to exercise ethical business practices, maintain a respect for the individual and run our business in ways that earn us the trust of all those whom we deal with.
We sincerely believe that a company's prime asset is its people and I am pleased to say that we have sourced the best of the best. VPR Mining Infra's senior management team has extensive hands-on experience in business development, mines survey, project planning and execution. The company has developed key relationships with a wide range of major industry players and stakeholders which we believe will keep us in good stead in the coming years.